Support! Support!
Since Kawaii Culture is blooming here in DC, many of our fellow Kawaii lovers are most excited about attending kawaii-themed events and gatherings.
In order to make it so, the DC Kawaii Style team needs enough funds to support the organizational structure, activities and even bigger events! 
Support DC KAWAII STYLE
IF YOU WANT TO GO FAST, GO ALONE.
IF YOU WANT TO GO FAR, GO TOGETHER
Thank you so much for your support! 
It WON'T go unnoticed and would love to list your best information as a link on our site. 
So don't be surprised when we reach out to say THANK YOU <3
[give_form id="368″]
join the community
Of course we want to share kawaii with you too!
Be sure to join the community (it's FREE!) and join us for one of our community meet-ups.
https://youtu.be/NYImEeNwy9Y

JOIN THE COMMUNITY ▶︎


Grab Some Kawaii Freebies!


Download Our Press Kit

Semi Annual Harajuku Fashion Walk
Harajuku (in DC) Fashion Walks happen in Spring + Fall from McPherson Square, DC with three main points along the way for group pictures + other photo opportunities.
quarterly lifestyle + culture events
We nurture kawaii lovers + lifestylers to the fullest with community-hosted main events like Harajuku Day/ Weekend and International Lolita Day in hopes of attracting more kawaii in DC
Monthly Casual Kawaii MeetUp
Kawaii transcends the fashion, becoming a way of life – from the places we visit and the content we consume to the food we eat.
So we casually commune indulging in inspired conversation with fashionable people in trendy spaces, around all things cute.
Tag us @dckawaiistyle or use the hashtag #dckawaiistyle and get your cute snap featured on our blog! ♡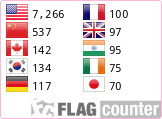 © 2019 DC Kawaii Style™ All rights reserved​
Produced by Little INKPLAY Shop
Website Design by IP Brand VC x BI