About Us
DC KawaiiStyle™ is an organization – the Washington DC area's premier Japanese street fashion social club + kawaii community created to introduce & promote the
philosophy of kawaii (cute) culture as a fun, happy, & positive lifestyle alternative to residents in the DC area and abroad.
Kawaii isn't just an expression nor a trend, it is a lifestyle – an appreciation for all things cute and a way of looking at the world in a positive light.
Download Our Press Kit
The Vision
Provide a fun, interactive explanation to WHAT IS KAWAII through an interactive digital workshop experience of Japanese street fashion and pop culture while exploring personal development, community involvement and creative empowerment for all ages.
Our Mission
While sharing the importance of kawaii, Japanese street style and the cult of cute – we intend to cultivate evergreen relationships, programs and partnerships that help engrain the socially progressive into the essential fabrics of the Washington, DC area for socially progressive change.
Goals
♡ secure DC Kawaii Style's official business structure, non-profit status, and community seed monies ♡ explore the relationship between Japanese + DC street fashion ♡ create a unique DC-based sustainable collective brand that provides accessible kawaii merchandise, worldwide.
What's The Kawaii Way?!
DC went from a complete dead zone to WTF with a visibly forming Japanese street fashion track and kawaii social club. It's been 4 years of Harajuku fashion walks to the DC area, 6 years since we formed the lolita-specific fashion social club, DC Metro Lolitas and 10 years since we dreamed it up on carpools to meets in Charm City … And GROWING!
DC Kawaii Style was officially born in Spring 2015.
Today, our local community spans the reach of the Washington Metropolitan Area Transit Authority (WMATA), hosting for kawaii lovers local to and visiting the DC area. On the other hand, our online site presence knows no borders and easily welcomes all!
The Kawaii Way is both a fundraising campaign + educational space organized by DC Kawaii Style for kawaii culture enthusiasts.
It aims to gather resources that would help the organization materialize proposed organizational goals and events that promote and empower individuals through the kawaii way of life.
In line with DC Kawaii Style's mission of promoting kawaii culture as a way of life, The Kawaii Way serves as a tool in making kawaii possible through fundraising projects and workshops. Help us put the "fun" in fundraising to make kawaii happen, together!
https://youtu.be/NYImEeNwy9Y
join the community
Of course we want to share kawaii with you too!
Be sure to join the community (it's FREE!) and join us for one of our community meet-ups.
JOIN THE COMMUNITY ▶︎
Semi Annual Harajuku Fashion Walk
Harajuku (in DC) Fashion Walks happen in Spring + Fall from McPherson Square, DC with three main points along the way for group pictures + other photo opportunities.
quarterly lifestyle + culture events
We nurture kawaii lovers + lifestylers to the fullest with community-hosted main events like Harajuku Day/ Weekend and International Lolita Day in hopes of attracting more kawaii in DC
Monthly Casual Kawaii MeetUp
Kawaii transcends the fashion, becoming a way of life – from the places we visit and the content we consume to the food we eat. So we casually commune indulging in inspired conversation with fashionable people in trendy spaces, around all things cute.
Tag us @dckawaiistyle or use the hashtag #dckawaiistyle and get your cute snap featured on our blog! ♡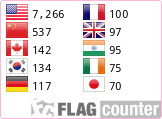 © 2019 DC Kawaii Style™ All rights reserved​
Produced by Little INKPLAY Shop
Website Design by IP Brand VC x BI